Sunday 25 April 2021

from 12h15 until 19h00

Hallerbos near Halle & City of Halle

4* private luxury coach
We are not yet sure that we can carry out this trip due to the ongoing travel restrictions by the Belgian government.
If you were on the list for the 2020 we will contact you by email once we have more information available.
will contact everyone who registered for the 2020 trips by email to ask for their preferred dates.
Please note that for new visitors, we are not yet selling new spots yet. Once we can confirm the trips
we will certainly have many spots available. You can now "pre-reserve" a spot so we can contact you
immediately when we have more news.
Only for a few weeks per year the Hallerbos (Forest of Halle) transforms into a truly magical place when its forest floor is covered with a purple carpet of bluebells. Millions of little flowers are spread out over a wide area in the forest, creating something that you have never seen before. We arranged official forest guides to show us around. Learn about the forest's rich history that goes back many centuries, as well its flora and fauna. There will be plenty of time for taking pictures and to simply enjoy these natural colours. Expat Club travels for the 6th consecutive year to the Hallerbos, and we hope to see you on board this year.
Overview
What is included?
Are you ready for a nice afternoon? Just make sure to arrive on time at the bus pick-up point, board the bus, sit back, relax and enjoy the ride. The Hallerbos guides will show you around and we'll take you to Halle for a nice drink.
Transportation by 4* luxury coach
Guided tour through the forest by a local expert
Bottled water on the outgoing journey
A late afternoon visit to Halle city
A nice drink in a local brasserie
A great group of international people
A life-time expat memory
Coach pick-up point
We depart today from several stops in the below order. During the reservation process you can indicate where you would like to board. And of course you can always change this (just send us an email).
Place Schuman (bus stop next to KBC Bank on roundabout)
Metro Yser (long bus stop on main road leading to Basilique)
Metro Simonis (long bus stop on main road leading to Basilique)
Basilique (corner main roads behind the church)
Basilix Shopping Center (long bus stop on main road leading to highway)
Who can join this trip?
Expat Club is known for welcoming a wide variety of international people on its trips. This creates a special open-minded, safe and friendly environment in which everyone should feel comfortable.
Members & non-members
Expats & (international-minded) Belgians
All ages, including children
Singles / couples / retirees / friends / colleagues / families
Foreign tourists
How to add a child ticket?
Expat Club loves welcoming the youngest expats! If you want to bring your child(ren) up until 18 years, please first add the regular adult ticket(s) to the cart and then go to the cart page. On the cart page there is a child ticket available for €30.
Trip in pictures
Program
This afternoon trip departs from various places in Brussels. It includes a comprehensive guided tour with official guides from the Hallerbos, some free time, as well as a visit to the old city of Halle.
12h00 – Meeting time Place Schuman
12h15 – Latest departure Place Schuman
12h20 – Pick-up time Metro Yser
12h25 – Pick-up time Metro Simonis
12h30 – Pick-up time Basilique
12h35 – Pick-up time Basilix Shopping Center
13h15 – Arrival Hallerbos & start guided tour
16h30 – Departure to Halle
16h50 – Arrival in Halle, free time & drink in bar
18h15 – Departure to Brussels
19h00 – Arrival Brussels Place Schuman
Hallerbos & Halle
The Hallerbos is situated close to the city of Halle in Flanders, about a 45-minute driving from central Brussels. It covers an area of well over 500 hectares, which is much smaller than the Sonian Forest (over 4000 hectares), but all in all it's still a big forest where you can walk for hours. During our visit, we'll take several scenic routes along many of the most beautiful parts, including many areas carpeted in bluebells (they are in many different places with huge areas that are covered).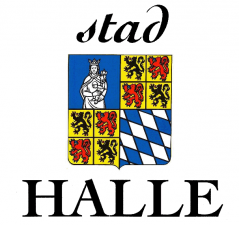 After our visit to the forest, we are going to the town that gave the forest its name: Halle. Although the city has only about 35,000 inhabitants, it is very old and has a nice historic centre. Its town hall and the basilica are especially worth seeing. We will walk around here for some time before we head for the bar and have a nice drink on this Sunday afternoon. First round is our treat! Our return is scheduled for about 19h00.
Comments
Please be respectful and don't enter the areas with the bluebells. The forester has specifically asked us to convey this message to our group. Other tourists may walk, sit or even lie down between the bluebells to take a nice picture, but note that this is strictly forbidden. You will definitely harm the flowers as they are very delicate and will not grow there again!
It goes without saying that the blooming status of the flowers depends to a large extent on the weather conditions, during the day and in the weeks/months before our visit. We are definitely travelling in the right season though.
Related Events