Bluebells of Hallerbos (ONLY MORNING LEFT + NEW DATE)
Sunday 23 April |
12h15 - 18h45
Hallerbos
,
Halle
,
Belgium
Event Navigation
WE ARE FULLY BOOKED AS OF FRIDAY EVENING FOR THE AFTERNOON TRIP WITH GUIDED TOUR AND A VISIT TO HALLE. HOWEVER, WE STILL HAVE SPOTS ON OUR MORNING BUS.  CLICK HERE TO REGISTER FOR THE MORNING TRIP ≫
WE ALSO ARE HAPPY TO ANNOUNCE AN EXTRA DATE WITH GUIDED TOUR & VISIT TO HALLE, NAMELY SUNDAY 30 APRIL. CLICK HERE TO REGISTER FOR THE NEW DATE ≫
***************
For a few weeks per year the Hallerbos (Forest of Halle, Southwest from Brussels) transforms into a truly magical place when its forest floor is covered with a purple carpet of bluebells. You surely recognise the pictures on this page and now it's your chance to (finally) see it with your own eyes. For a full review, please read this blog item on the Hallerbos from our Cheeseweb friends.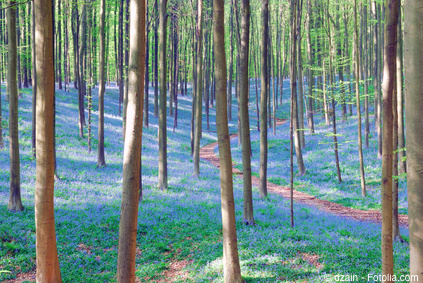 Expat Club has consulted the forester who said that the last weekend of April is expected to be the top weekend for witnessing this exceptional phenomenon. Therefore we offer a trip on Sunday 23 April from Brussels. If you would like to join, please note that this trip will fill up completely.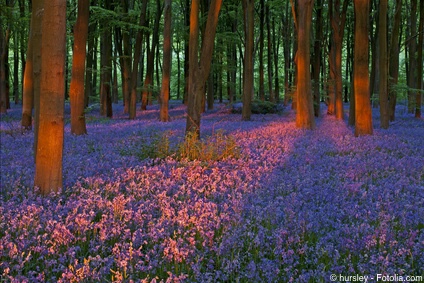 It's just a 50-minute ride to the Hallerbos. However, since it is very difficult to get there without a car, especially during the weekend, Expat Club has arranged a nice bus to take us there.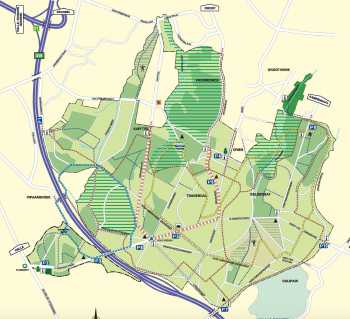 (click picture for large)
Upon arrival we will be greeted by three english-speaking guides and the forester himself (this is unconfirmed at the moment but we trust it will work out). Since the roads in the Hallerbos are all closed off and the main access roads are full with parked cars, we are entering at a slightly quieter location and first make a nice walk through the Hallerbos while the guides tell us all about its history and ecology (interesting talk!).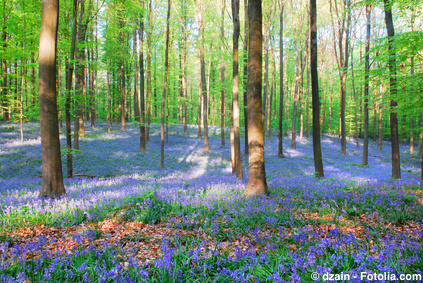 After about 45 minutes we arrive in the bluebells area. There we'll spend some time so you can take as many pictures as you would like and discover this part of the forest on your own or with smaller groups. Since you will receive a map from us, you don't have to worry about getting lost. For more pictures, click this link and eat your heart out!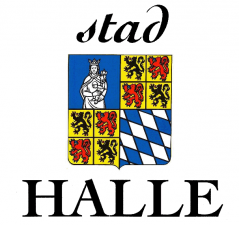 After our visit to the forest we are going to the town that gave the forest its name, Halle. Although the city has only about 35,000 inhabitants, it is very old and has a nice historic center. Especially its town hall and the basilica are worth seeing. We will walk around here for some time, before we head for the bar and have a nice drink on this Sunday afternoon. Our return is scheduled for about 18h45.
Note: the times may change due to the availability of the guides and forester (maybe + or – 30-60 minutes). This tour is not considered an official Expat Club daytrip, so the member discount code doesn't apply.