Cafè Samedi
Saturday 14 October |
10h30 - 13h00
Natural Caffè
,
Rue Mont des Arts
,
Brussels
,
Event Navigation
Lets meet for a nice cup of coffee, a tea or hot chocolate. With or without something sweet on the side. It's time for some serious and not so serious chatting. For newcomers in town, this is an excellent opportunity to meet some people in a relaxed environment. And for those who visited Expat Club events before an excellent way to again experience our international community of open-minded people. We meet in Natural Caffè Mont des Arts, right in the heart of Brussels, not far from Central Station, Bozar and Grand Place.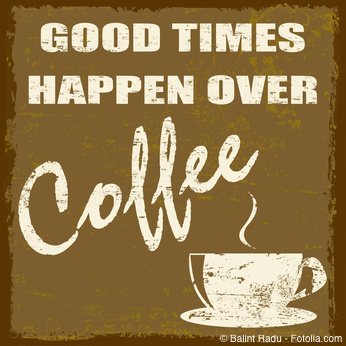 You are welcome to join us from 10h30 until 13h00. You can drop in any time, although we prefer you come earlier rather than later. We will be standing around the long table and you'll surely recognise the Expat Club logo. Feel free to bring your friends, colleagues or family!
Don't forget to pick up your free copy of the Expats in Brussels guide, the special "Expat Club" edition. It's the reference work for expats in this town! You can also download a pdf version of the guide here, but of course the hard copy is much nicer.
RULES OF THE COFFEE MORNING:

Registration with email address is required if it is your first time with Expat Club.
Wearing a name tag helps a lot for people to get to know each other. Thanks for writing your name on the special labels.
Due to past complaints, please be aware that it is not allowed to purposefully join us for the coffee morning with the intend to make sales pitches. We do not want any soliciting for religious, spiritual, financial, self-development, multi-level-marketing, health and other such programs or events. Our gatherings are meant to meet other people and discover new things while in Brussels.
You are not the only one at the table, please don't try to dominate discussions and be respectful of other people's opinions.