Champagne daytrip
Saturday 22 April |
07h00 - 23h30
Champagne Region
,
Hautvillers
,
France
Event Navigation
LAST-MINUTE NOTE: THE BELOW DESCRIPTION IS NOT ACCURATE ANYMORE. DUE TO THE (POSSIBLY PERMANENT) CLOSURE OF THE MARTEL CELLARS AND THE RELATIVELY LOW NUMBER OF REGISTRATIONS FOR THIS TRIP, WE ONLY OFFER A VISIT TO DE CASTELLANE IN THE MORNING AND THE PREMIER CELLARS OF POMMERY IN THE AFTERNOON. FOR THIS REASON WE HAVE TO RAISE THE PRICE SLIGHTLY TO €126,25. MORE PRACTICAL INFORMATION FOR PARTICIPANTS CAN BE FOUND HERE. 
YOU CAN BOOK UNTIL THE BOOK NOW BUTTON IS NOT WORKING ANYMORE. FOR MORE INFORMATION PLEASE CALL OR MAIL US: 0495-345144 or INFO@EXPATCLUB.ORG. YOU CAN BOOK AND SIMPLY SHOW UP AT PLACE SCHUMAN (ING BANK) AT 6h30. SEE YOU THERE!
***
Who doesn't love Champagne? Any occasion instantly becomes a party whenever a nice bottle of bubbly is opened. The entire world simply adores this exclusive wine. And if you like it too, then this daytrip is definitely something you do not want to miss! Expat Club traveled to Norther France already 9 times the past years. Today we visit De Castellane or Mercier in Épernay and Martel in Reims.
We'll be visiting the beating heart of the Champagne region and industry, go underground into two magnificent champagne cellars, have a nice lunch together. Needless to say that we taste a range of delicious glasses and discover the beautiful landscape filled with vineyards. Oh, and as cherry on top we also visit Reims city center, with one of Europe's most historic cathedrales.









This is our eighth Champagne trip, after three successful editions both in 2014 and 2015 and one in April 2016. A few dozen people loved this trip so much that they joined a second or even third time! In fact, if you have joined before or if you couldn't make it last-minute, we would love to invite you again with a 25% discount! Our friends from Cheeseweb have written a nice review on one of the editions, which you can read here.
We leave at 06h45 from Place Schuman, 06h50 from Louise and 07h00 from Gare du Midi by luxury 4* double-deck coach with on-board toilet, AC, flat screen TVs & DVD, bar and reclining comfort seats with extra leg space. We know this is very early, but we really cannot leave later as it is a long drive and it wouldn't make sense to shorten our time in the Champagne or come back after midnight (and closure of public transportation). In other words, we need the extra time in the morning! So just get up early for once and take an extra nap in the bus. Due to the distance, there will be a second bus driver to safely get us to and from the Champagne region, in accordance with E.U. regulations.
Our first stop is Épernay, the epi-centre of the Champagne industry in the middle of the Marne valley. Some of the most famous brands can be found in this little town, most of them along the prestigious Avenue de Champagne: Moët & Chandon, Esterlin and Perrier-Jouët.
As a group we will visit the De Castellane Champagne, where we have a private guided tour through the (6km long) cellars, learn all about the production process, stroll through their historical museum, and for those with strong legs can go up the 66-meter high tower to enjoy a splendid view over the city of Épernay and surrounding vineyards. Of course a flute of delicious champagne is included in our visit.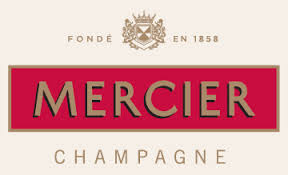 If you would like you can alternatively visit Mercier Champagne instead, France's most popular champagne. This house can be reached in just 2 minutes by foot. Walking above the ground, you may not realise that the Mercier Champagne has 18 kilometers of cellars carved out in Épernay's chalky soil. After watching a short movie and descending to the cellars during an entertaining elevator ride, you will board a cool little laser-guided train that takes us through these cellars. We discover the exceptional history of the brand, which is now part of the luxury LVMH Group. At the end of the tour we'll be invited for a flute of Brut Mercier. There is a €7,50 surcharge for this tour. If you like you may also taste the Brut Rosé and the Réserve for a surcharge. These are exclusive wines that you cannot buy per glass in bars and restaurants, so you might as well enjoy it while you can!
After the De Castellane or Mercier tour we drive towards "le berceau du Champagne". The small village of Hautvillers is only a few kilometers away, but here we will find ourselves quickly in the middle of the hilly vineyards. It is known for the Benedictine monk Dom Pérignon, who is said to have invented the sparkling Champagne. He is buried in the village church.

In Hautvillers we have reserved a private room in Restaurant de l'Abbaye for our group. You can join us for lunch, which includes a main dish (Sauté de poulet en crème de ratafia OR Poisson du jour) + one glass of wine + 50cl of water OR a beer + Café Gourmand. Please select during checkout whether you would like to have the chicken, fish or vegetarian during the check-out process. If you are vegan or have other dietary restrictions, please let us know. Rest assured this restaurant knows how to prepare a good meal as it is part of the Association Française des Maîtres Restaurateurs. Please note there are just two restaurants in Hautvillers and the second one may be full as many locals and other groups go there (like ours). There is no supermarket and only one small bakery (not open during lunch time). It's therefore advisable to join us or take your own lunch with you. The food is excellent, you won't regret it.
In Hautvillers you can also buy good affordable bottles of Champagne in several smaller houses. We will make sure a few of them are expecting us (in smaller groups). These house always welcome guests for a tasting, so it's a perfect place to spend a few hours. One shop has a wide selection of top-class champagnes, some of which very exclusive (and un-affordable) but definitely worth checking out.
The third part of the day we spend in Reims, the biggest city and administrative capital of the Champagne-Ardenne region. There are several prestigious houses here, such as Veuve-Clicquot, Pommery, Mumm and the oldest house Ruinart. As a group we visit Martel, another great brand that actually produces in Épernay but has its presentation house in Reims where the oldest cellars are. In fact, these go back to Roman times, so you will see the stark difference compared to the cellars you saw in the morning. The great thing about Martel is that the tasting is much more fun than elsewhere, because they explain more. You even get to taste a 2nd and 3rd glass!!
Alternatively you can go to Taittinger, another prestigious house with a superb tour through their beautiful cellars. There is a €7,50 surcharge for this visit, which you can indicate during checkout.
After the final Champagne tour we will stroll around in Reims a bit more, and see amongst other things the magnificent Gothic Cathedral where all French kings were coronated. This is also the right time to eat something before heading back to the bus, which leaves by 20h15. The bus returns to Brussels Midi by 23h30.