26 July, 2018 – 27 July, 2018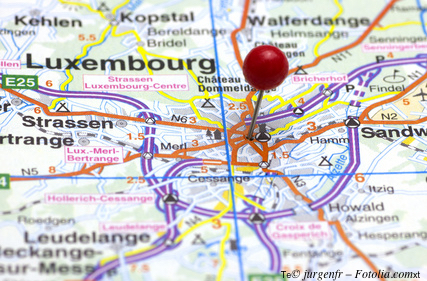 With a population of just 103,000 inhabitants Luxembourg is one of Europe's smallest capitals. Still its history is rich and impressive. Nowadays it houses many important (European) institutions, banks and international firms. It is therefore a leading expat hub on the continent.
During this day you will enjoy a guided tour by bus and foot, walk through the UNESCO-protected casemates, and have the option to join an exclusive visit to the opulent Ducal Palace that is only open during a few summer weeks.  There will be plenty of time for a nice lunch, shopping, discovering the city on your own, an afternoon drink and a dinner.
We leave at 08h00 from Place Schuman, followed by a pick-up stop at La Chasse, Metro Delta and Metro Hermann-Debroux. We travel by comfortable and modern 4-star luxury coach, with on-board toilet, reclining comfort seats with extra leg space, TV/DVD and air conditioning. We leave again around 21h00 to Brussels where we arrive around 23h15.
We start our visit to Luxembourg with a professionally guided tour around town. The city is built on different plateaus that are connected with bridges over beautiful parks, a river and the lower town neighbourhoods. We visit the European district Kirchberg by bus. Here you find many institutions such as the European Investment Bank and the European Court of Justice, as well as countless banks. After this 45-minute bus tour we come back to the inner city center that is built on a plateau surrounded by steep cliffs.
Now we explore the old town by foot. We begin our walk with a visit to the magnificent Bock casemates, the underground defence system that runs under the town for many miles. As we are with a big group, another guide will join us to show the most beautiful corners and monuments of the picturesque center, such as the Place d'Armes, Constitution Square, Government District, Corniche, Monument of the Millennium, Old Town, Palace of the Grand Dukes, and Place Guillaume II.
Our guides will also take us to the best spots for some stunning views of the fortress walls before we explore the world-famous casemates. The Bock- and Petruss casemates are Luxembourg's top attraction. The underground galleries are listed as a World Heritage Site by UNESCO and played a key role in Luxembourg's history as a fortress city.  Entrance fees for the Bock casemates and the guided tour are included for everyone. After the tour it is time for lunch and some free time for shopping and exploring the city oneself.
We will have lunch in the town center, after which you have several hours of free time.  You can do some late summer shopping, visit one of the many museums, or take a nice stroll in the parks around the city. If you would like to see the Petruss casemates, you can do so on your own. They are quite different from the Bock casemates and definitely worth seeing!
In the late afternoon you will visit the amazing Ducal Palace. This building has one of the most beautiful facades of the city and a majestic interior. It is only open during the summer months and Expat Club has arranged an exclusive guided visit of 45 minutes, so only for our group.
After our visit to the Ducal Palace you are invited to join for an optional stroll through the lower parts of Luxembourg and eventually join us for dinner in a hip new district that used to be an industrial area. During check-out you can indicate whether you would like to join for dinner or not. It will be in a nice affordable restaurant (a former beer brewery). We depart to Brussels around 21h00 and be back by 23h15. Now you can take Luxembourg off your bucketlist!
Early bird ends in
The venue