Opal Coast Tour or Hiking
Saturday 09 September |
09h00 - 23h30
La Côte d'Opale
,
Boulogne-sur-Mer
,
France
Event Navigation
Final 2 spots. For practical information for participants, click here >>
One of our most beloved trips! And certainly great for those who like great scenery, eventually in combination with short to medium long hiking trip (not required though!)
At just 2 hours from Brussels starts the beautiful Côte Opal with its magnificent landscapes. This part of the French coastline received its name for its beautiful iridescent light. It stretches out about 120 kilometers from the Belgian boarder to Picardy, although the 40 kilometers between the cities Calais and Boulogne sur Mer are the most interesting. Besides beautiful wide beaches, rolling landscapes and lovely towns, it is known for two spectacular viewpoints. This trip allows you to join us for a nice lunch and some free time in Calais, or you may use that time to go for a hike along the coast. We always have a nice group of people joining us for both, and it's not problem to change your mind last minute.
Gris-Nez cape and Blanc-Nez cape are respectively 45 and 134 meters high. While the first consists of grey clay, limestone and sandstone, the second one is a pure white chalk cliff. From both tops you may actually see England on a clear day. This is the location where the Channel is the narrowest.
Today we leave early so we can make the best of the day. We depart from Place Schuman by luxury 4* coach You can also get on board at Metro Yser, Metro Simonis, behind Basilique or at the Basilix shopping center. The bus has an on-board toilet, a DVD system with flatscreens, air-conditioning and super comfortable chairs with extra leg space. We'll provide you with some drinks and snacks while you can enjoy a movie or documentary. So we'll make sure that you can simply sit back, relax and enjoy the ride. Since this day is long we bring two professional drivers (in line with EU regulations).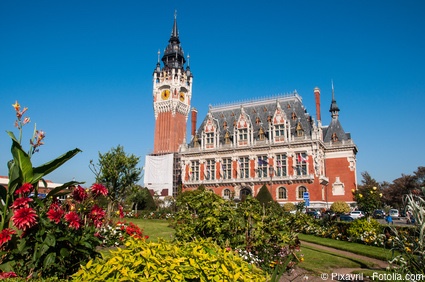 Our first stop is the major harbour city Calais. From here many ferries leave for England and of course the city is known for the Eurotunnel that links the two countries by a 50,5 kilometer long tunnel that cost almost 10 billion pounds, about 2 times the initially estimated amount.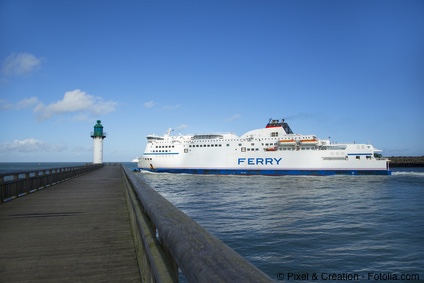 Besides the opera house and the city hall there are not many beautiful buildings here. Still it's an interesting city, and fortunately there are still plenty of other things to see. In particular the harbour activities are great to watch. There is virtually always a ferry departing to or arriving from England. We'll have lunch here as a group (optional) in a nice restaurant right next to the harbour with a great view of the beach and the ferries. You can walk along the quays, walk towards the small lighthouse or just spend some time at the beach and enjoy the views. On a clear day you can also see England from here.
Alternatively, you can also stay in the bus and join a group of fellow travellers for a nice hiking trip. The bus will bring you and all other hikers to the Cap Blanc Nez, from where you can already see the final destination Cap Griz Nez. This means that you cannot join for lunch. You should either take something yourself or hike your way to Wissant in the middle of the trip. You will be picked up again around 16h45 at Cap Gris Nez, so you have about 4,5 hours to walk this distance. You will receive walking directions and maps, but please note that the tour is not guided, so you must find your own way to the final destination (we can also pick you up in the middle though if you prefer to stay longer in Wissant (not a bad idea at all!).
If you do not join for the hiking trip, you will basically be taking the same rout, but then by bus. After Calais, we then first stop at the impressive Cap Blanc-Nez that towers 134 meters above the Channel. We'll stop here for a while to get a breath of fresh air, take some pictures, take out our binoculars, and wave to the people standing on the famous white cliffs of Dover (the English).
After again a short drive we'll also make a stop at the Cap Griz Nez. Although it's not as high as the first cape, it's definitely worth a stop because also here the views are breathtaking. If you're joining the hiking trip, we will pick you up from here and take you to the next stop. NOTE: both groups will not have to wait for each other during the day. 
Our next stop should be seen as a real nice bonus surprise. The village of Wimereux is enchanting in many ways. With its wide beach (with low tide), lovely terraces, great ice cream stands, it is already a great place to visit. But what makes this town extra special are the many superb Belle Époque houses. You'll surely be shooting quite a few pictures here!

The last stop of the day, where we'll spend considerably more time, is the lovely coastal town of Boulogne-sur-Mer, which has a lower town with a busy harbour and a very old upper town with an walled center.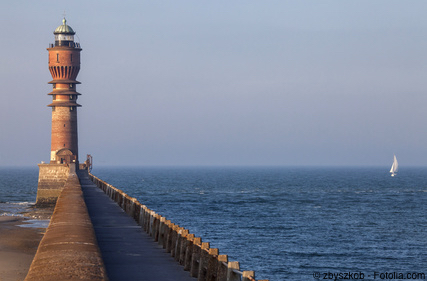 Although the port is smaller than Calais and Dunkerque, it is the largest fishing harbour in France. This is a great place to stroll along the fishing boats, smell the sea, take some pictures. With all that fish around, guess what we'll be having for dinner….?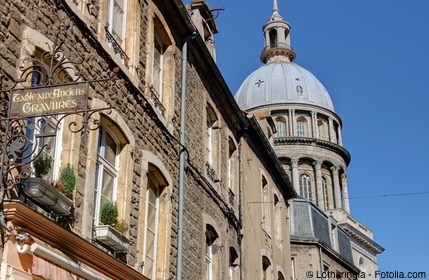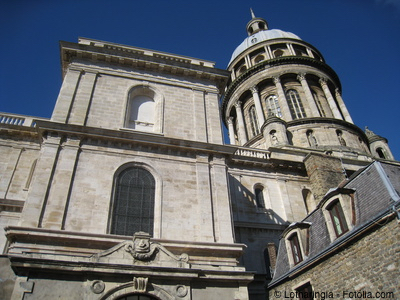 In Boulogne-sur-Mer there are many things to do. Just walking around and halting here and there is probably a good start. Enjoy the port activities, the shopping streets, the belfry, the fortifications, the Basilique and the squares. You can either choose to be dropped at the "lower city" near the port, or you can join us to the upper historic city. We depart to Brussels after dinner (around 21h00) and return at 23h30.