Friday 20 November 2020

From 17h30 until 03h00

UPS Hub – Cologne-Bonn Airport

Private luxury coach
Overnight shipping is a logistic masterpiece. The speed and efficiency of these worldwide networks is mind boggling. A package picked up at 16h00 in Brussels may be delivered in Los Angeles by 9h00 the next morning. The respective fleets of the main worldwide companies are enormous, namely FedEx (385), DHL (250) and UPS (265). Add hundreds of trucs, delivery vans, cars and bicycles, as well as thousands of drop-off and pick-up centers, and you start to see what it takes to take a shipment from A to B, and the rest of the alphabet.
Gigantic hubs in strategic places around the world function as centers to where and from where shipments arrive and depart. The largest center outside the United States is located at Cologne-Bonn Airport and belongs to UPS. This evening / night a small group of 18 will have the unique chance to participate in one of Europe's most sought-after and most exclusive industrial visits. At  Germany's 7th largest passenger airport and 2nd largest cargo airport, we visit the ultramodern and super large UPS European sorting facilities. This superb 3-hours visit is nothing less than impressive with a fascinating company presentation, a guided tour through the hub itself, and a bus tour over the tarmac with 3 dozen UPS airplanes. This is the fifth time we go there. Since it's been 2 year since our last visit, we again expect a full house.
Overview
Program
We leave Brussels in the late afternoon / early evening by luxury coach. It takes about 2h15 to travel to Cologne Bonn Airport. Along the way we have diner together (not included) and only at 21h30 we are expected at the UPS Welcome Center. You may ask why this late? Well, the answer is easy…  there is simply nothing going on during the day as shipments come in only late at night. After all, you also would like to receive your package at 10am instead of 10pm, wouldn't you?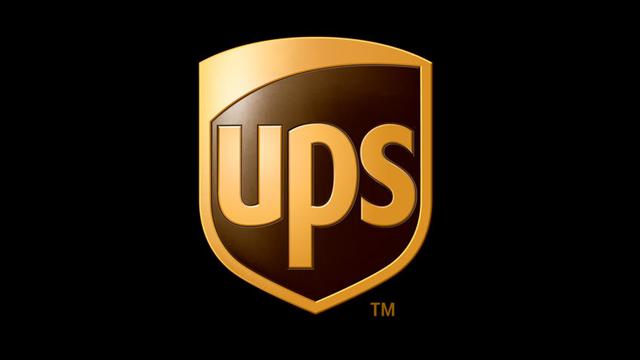 UPS
The United Parcel Service is a truly global company that is active in 220 countries and regions of the world, which delivers over 10 million packages every single day and serves over 6.1 million customers. Headquartered in Atlanta, UPS employes 425,000 people worldwide, has annual revenues totalling over $54 billion, flies its own fleet of over 200 aircraft and thousands of trucks and vans. It leaves its major shipping competitors far behind, including DHL Express, FedEx, and the United States Postal Services.
UPS is one of the world's most admired companies, and also one of its most recognised brands with their typical UPS vans in the recognisable "Pullman brown" color, the brown-gold logo and of course the UPS envelopes. This is nothing but a world-class company! The company's main operations take place at the UPS Worldport® in Louisville, Kentucky. Its Asian hub is in Shenzhen (China) and in Europe UPS runs the continent's most advanced and largest package sorting facility at Köln-Bonn Airport. It's size is mind-boggling.
UPS Hub
With over 75.000 square meters, the size of about 15 football fields, this complex can process a staggering 190.000 shipments per hour. Over 35 UPS planes and 200 trucks and vans arrive every single night to deliver envelopes, packages and other parcels from all over Europe and every other continent. And each of them leaves the facility again only a few hours later, but now in another truck or another plane. The logistic intelligence and industrial infrastructure behind these operations is truly remarkable and simply fascinating.
Our excursion consists of three parts: (1) a comprehensive company presentation, (2) a walk through the package sorting facility and (3) an airport ramp tour by bus, including a visit to the UPS aircraft operations. This is indeed very special and ultra cool! For security and organisational reasons the size of our group cannot exceed 18 people (+ your Expat Club host). This group size enables us to interact with our guide, to see all the running belts and sorting systems from up and close and to witness the smooth running operations of the arrival and unloading of all the planes and trucks. The entire visit lasts about 3 hours and ends around 00h30. This means we return to Brussels only at 03h00 in the morning. Luckily it's Saturday when you wake up again.
Transportation
Comments
Needless to say, the security procedure for this visit is
Procedures: Since we enter the airport grounds we have to go through security, both during the visit and upon registration. UPS and Cologne-Bonn Airport require personal data from all participants. This data will be stored securely and only be shared with Brussels Airport and their security partners. For each participant we require the following:
1. First name as in passport
2. Last name as in passport
3. Date of birth
4. Place of birth
5. Nationality
6. Passport number*
7. Expiry date passport*
8. Full address (street + number, postal code, city, country)
9. Mobile phone number
* You may also use the details of your national ID-card that is valid for EU travel.
During the registration process you can indicate this data. Please clearly separate all data for each participant and first give all data for the first person, and then the second, etc. You can also first book the tickets and subsequently send an email with all data to info@expatclub.org at your earliest convenience, but absolutely before 22 June noon. If you do not submit the data or the correct data before the deadline you may not be able to join the tour. Note that the minimum age is 16 years at the time of visit.
© All pictures by UPS
Related Events